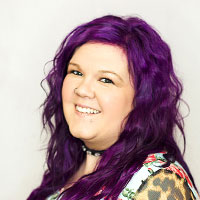 Everything you need to know about me!
#GlammedbyDee
Vivids, hair extensions, balayages, ombres.
---
What inspired you to become a stylist?
I've always been a creative person! Hair is the medium with which I produce my artwork.
---
If you could spend one day with a celebrity, who would it be and why?
Gabrielle Union – Because she is flawless!
---
What do you do when you are not enhancing other people's beauty?
Shopping savvy & finding deals!
---
What color describes your personality and why?
Teal or Purple – Because it goes amazing with my skin tone!
---
If you could be one hair product, what would you be and why?
Glitter gel – I'm always down for a party!